Missouri Valley Public Library
The Public Library Association of Missouri Valley first met in 1871, with a room in the Commercial Building at 6th and Erie becoming the first library. In 1882, the City Council gave the Association one room in the new City Hall for a library. This room was immediately behind the stalls where the fire horses were kept.

In 1909, $10,000 was given by Andrew Carnegie, and with an additional $5,000 donated by the community, a lot was purchased at 5th and Huron. In 1912 the new Carnegie Library was dedicated.

In 2004, a renovation and addition to the library was dedicated which was made possible by a gift from Ruth and Hugh Tamisiea, longtime community members and library supporters. The project added 7,035 square feet of space to the original building which contained 5,844 square feet.
​
The remodeled library includes spacious reading areas, expanded space for adult fiction and nonfiction, and a large children's library with separate collections for children and young adults. A public meeting room is available on the lower level. A Tamisiea Memorial Room on the second level displays items from the Tamisiea family.
Carnegie Libraries in Iowa Project
The Carnegie Libraries in Iowa Project (CLIP) is an interdisciplinary endeavor that seeks to chart the history of Iowa's Carnegie libraries by creating a digital library of images and other documentary and statistical information. CLIP represents a partnership among Iowa's library practitioners and members of Iowa communities. CLIP seeks to document the history and changes in Iowa's Carnegie libraries by scanning each library's collection of archival materials. As materials are collected and made available in a database record for each community, it will be possible to more completely study and understand the history of Iowa's Carnegie libraries in the context of their evolving communities.
.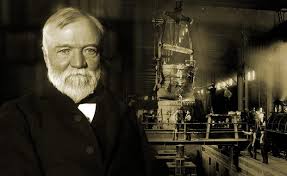 Click on the link below to go to our library's information